At present, the first factor that consumers pay attention to cosmetics is quality and efficacy, the second is the price of the product, and the third is the packaging of the product. In addition, consumers pay more and more attention to the packaging. In recent years, cosmetic packaging changes tend to be personalized, and consumers prefer independent characteristics and uniqueness, so personalization is increasingly concerned.
Product packaging design is an indispensable part of brand building and an important part of brand tonality. It can be said that the appearance of the product determines the brand value and consumers' first feelings.
Under the principle of user first, all products focus on whether they can bring pleasant experience to consumers. Whether a product is attractive enough, in addition to more yuan and more creative design and expression, packaging containers themselves can also have more innovation.
In recent years, with the prevalence of the beauty economy, the demand for beauty products has risen sharply. The global cosmetics market share has exceeded 500 billion dollars in 2019, which includes the consumption of essential packaging resources, and challenges the environmental sustainability of beauty brands. More and more beauty brands are paying more attention to the sustainable development of the environment while pursuing product sales.
Environmental protection packaging is an inevitable trend in the development of cosmetics packaging, and it is also an important technology for cosmetics brands to enhance their competitiveness. In the future, environmental protection will play a very important role in the competitiveness of cosmetics brands.
Under the trend of "beauty economy" and "green economy", what kind of consumption change is the packaging industry facing?
01 The trend of environment-friendly packaging is gradually forming
According to the assessment of the United Nations Environment Protection Agency, only 9% of the 9 billion tons of plastic waste in the world are recycled; As the main category of plastic products, 95% of plastic packaging lost its value after the first use, and only 14% was recycled. In this part of plastic waste, beauty products account for a considerable proportion. More data shows that the global cosmetics market is expected to reach US $169.67 billion by 2025. If such a huge market cannot complete the green transformation, the damage to the earth's environment is predictable.
Environmental protection has become a global wave. With the frequent occurrence of extreme weather, energy crisis and other external risk factors, everyone has personally felt the importance of environmental protection. The beauty and personal care giant that once focused on packaging luxury is no exception, and continues to join the ranks of environmental protection. From environmentally friendly products to packaging sustainability and then to industry standards, beauty enterprises implement the new concept of environmental sustainability from multiple perspectives.
In order to solve this problem, as early as 2012, Iris has taken the lead in listing cosmetics and lotion in Japan; 99% of the roses used in Lancome skin care and cosmetics are organic; Keyan and the world's leading innovative waste disposal enterprise Terui Environmental Protection have created an empty bottle recycling plan, hoping to provide solutions for the packaging waste of skin care and cosmetics products.
At the beginning of product design, IPSA Inversa has integrated the concept of green and environmental protection, insisting on selecting better raw materials for circular design; Kao brand also gradually reduces the environmental load throughout the product life cycle; All the carbon fiber and wood fiber packaging and gift boxes used by L'Oreal China have passed the FSC Forest Certification. Guerlain also made a commitment to consumers in the name of beauty, and carried out a series of in-depth environmental protection work, such as improving product transparency through digital platforms, and disclosing its environmental protection process to the public.
02 Greener paper packaging materials
Environmental protection has been the most discussed topic in recent years. Traditional cosmetic packaging materials mainly include plastic bottles, glass bottles, hoses, metal containers, etc. Under the "plastic restriction order", new green, environmentally friendly and reusable packaging materials have become a new choice for enterprises. Among them, the popularity of pulp plastic film (plant fiber plastic film) packaging in the cosmetics market is rising.
It is reported that paper packaging uses paper pulp as raw material and adopts high-temperature hot pressing technology, which is consistent with the current trend of environmental protection and purity, and has the characteristics of safety, water resistance, oil resistance, high temperature resistance, leakage resistance, and recyclability.
In the upstream packaging material market, there are already enterprises promoting the development of new paper packaging materials. For example, Zhejiang Jinhua Huayao Packaging launched various types of paper tube packaging, which are widely used in lipstick, powder, ointment, powder blusher and other products. According to the relevant person in charge of the enterprise, the paper packaging launched by the company mainly uses recycled paper, herbal paper, primary kraft paper and other materials, which is not only green, but also low in manufacturing cost. In addition, the application field of composite paper tube is also very wide, which can be filled with products of various shapes, and the outer layer can be color printed, with good display effect, and is light and easy to transport.
At the brand level, in order to cooperate with the natural harmless publicity of products, brands also tend to adopt environmentally friendly packaging. Not only that, the trend of natural, organic, clean and beauty has further promoted the growth of this market segment.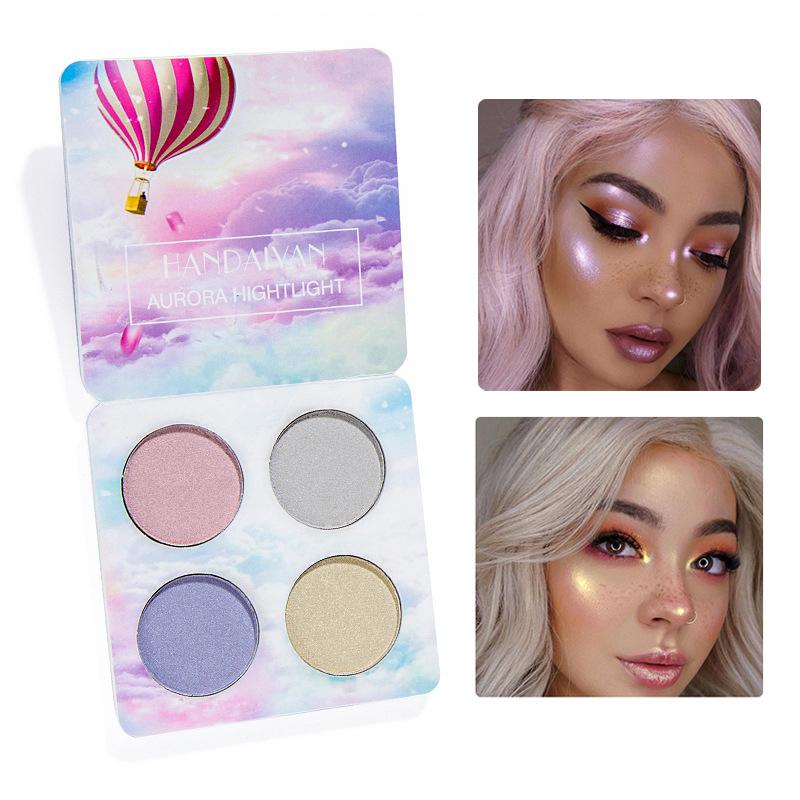 L'Oreal, P&G, Unilever and other giant companies are trying to use paper bottle packaging in their products to replace glass, plastic and other packaging materials. It is reported that this kind of paper bottle is internally coated with special coating to ensure that the bottle itself will not affect the liquid, lotion and other materials stored inside.
Not only that, in addition to the advantages of environmental protection, minimalism and recycling, paper packaging also provides greater flexibility for the brand's printing design.
03 Plasticization reduction and sustainability: environmental protection of replacement core
The environmental protection of product packaging materials has become one of the important factors affecting consumers' decision-making. The 2022 Consumer Sustainable Cognition and Behavior Survey report shows that 88.6% of consumers would prefer to buy if the product packaging is environmentally friendly when they have a desire to buy. This shows that consumers attach importance to environmental protection and sustainable packaging.
In the innovation of sustainable packaging, reuse and replacement become a major idea. It is reported that the upstream packaging enterprises, Loushi Plastic and Yalibao, have launched reusable and replaceable environmental protection packaging, which is used in water emulsion, face cream and essence products.
The innovation of this kind of environmental protection packaging is mainly reflected in: First, the pump head is reused, and the replacement package does not contain the pump head, so that the pump head can be reused for many times. Second, use replaceable vacuum pump bottles to ensure the activity of cosmetic ingredients.
Replaceable packaging has great advantages in plastic reduction. Take Sifu Li's face cream as an example. Compared with the single-layer vacuum pump bottle, its single replacement can save about 55g of plastic, which can save at least 35% - 86% of the plastic usage.
However, it is worth noting that the replacement packaging has high requirements for technology and cost. The R&D and production of the whole line not only involves the development of major components, but also requires many tests such as tightness, tightness and torque of bottle caps. Each test is very time-consuming and energy consuming, so it is not easy to implement it. At present, among the domestic cosmetics, only a few brands such as Zhiben, Shifu Li, Daisy's Sky, and Eastern Beast have launched some replacement products.
04 The trend of transparent packaging is gradually rising
Full transparent packaging materials made of Alec, PETG and other materials are becoming one of the most popular packaging materials nowadays. Such packaging can more intuitively display the capacity and contents of the product. The fashion sense of packaging comes from the color changes of the contents and materials.
The relevant person in charge of Zhejiang Zhaoyi Plastic Industry Co., Ltd. said that with the rise of Generation Z and e-commerce, simple, generous and textured packaging materials are more popular. Fully transparent packaging materials are widely used in lip glaze, liquid eye shadow, liquid face repair and other cosmetics products. Brands such as Into you, Zhiyouquan, hedone, Juduo, VNK and so on have launched products such as lip glaze, liquid eye shadow, transparent small square eye shadow with transparent tubes, which are popular with young consumers.
In addition, the cosmetics bottle "streaking" is also about environmental protection. In order to make the recycled materials more simple and reduce the recycling process, some brands of bottle packaging materials are no longer labeled with brand logo and product information, and are designed as fully transparent containers.
For example, the toner packaging container of Korean cosmetics TONYMOLY uses recyclable plastic, which is label free, ink free, and printing free. This can reduce the use of plastic in the production process and make recycling more convenient.
05 Light weight packaging competition
Lightweight packaging is not a new thing. Light and compact packaging has already penetrated into our daily life. In the field of cosmetics, products with lightweight packaging have also been found for a long time, such as mini lipstick, test tube perfume, secondary throwing products that have exploded in recent years, pudding facial mask, etc.
With the emerging consumer demand, "small package" cosmetics are also gradually expanding the category map, including small cans of film, capsule lipstick, capsule facial mask, and single dose liquid foundation, makeup remover, hair mask, mouthwash and other products. The change in cosmetics capacity is a major trend in the industry.
Although the product packaging became smaller, some packaging design brands did not fall behind. Small packaged products show more diversified forms, such as blister, tube, bottle, strip, spray bottle and other different forms.
In addition, all kinds of packaging design creativity also reflect the brand's efforts in small packaging design. For example, the Han Shu Emotion Capsule facial mask, which is soft and can be pinched, is designed to decompress, pinch and explode, and the capsule is designed to be thrown for a second time, bringing consumers a novel feeling of use.
It is worth noting that the packaging waste generated by the superposition of multiple small packaging products will be larger than the normal packaging cosmetics with the same capacity to a certain extent. Therefore, how to strengthen the research and development of environment-friendly small packaging is a challenging topic.
In general, new materials, new technologies and new shapes are still the focus of the development of cosmetic packaging containers. In terms of materials, cosmetic packaging needs to be both protective, functional and decorative, and more environmentally friendly and sustainable. In addition, cosmetic product packaging design is no longer limited to eye-catching, but also based on the connotation and extension of the product to further meet the needs of consumers. Funny packaging, ritual packaging, sharing packaging, portable packaging, and reusable packaging are the focus of product packaging innovation.