We usually meet such a problem while using foundation.That is when you change the brand of foundation,you don't know how to choose the right color from another brand.
Now there is a solution based on a database system.It's the website called Findation.
According to your using foundation color,you can choose the right color from another brand that you are going to buy.
How to do it?
Let's open the website.Click the "Get Started"button on the homepage.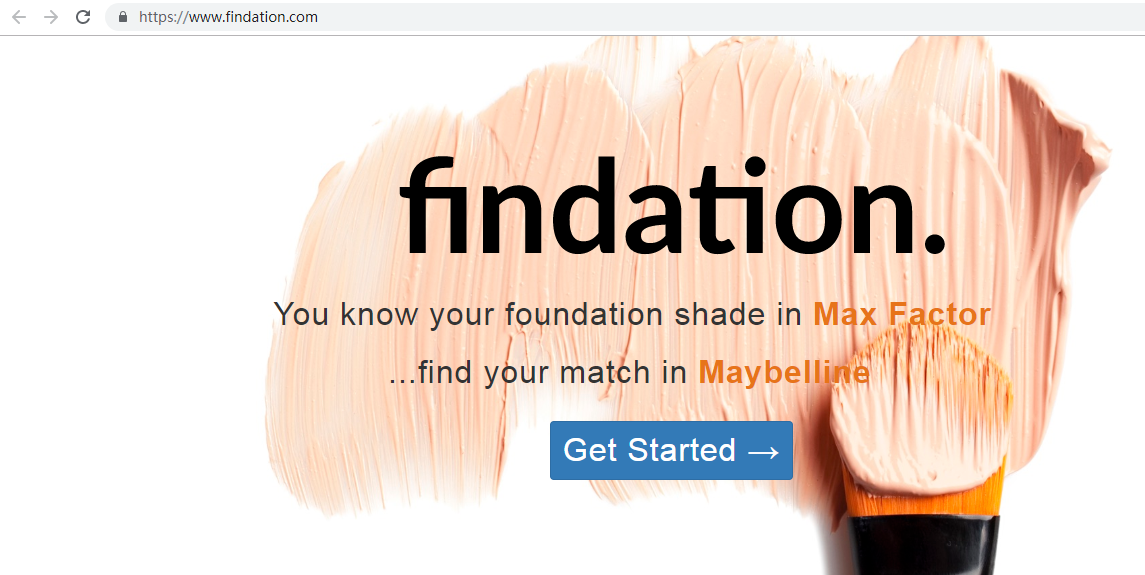 Then choose the brand,item and color that you are using.Here we take "Party Queen"for example.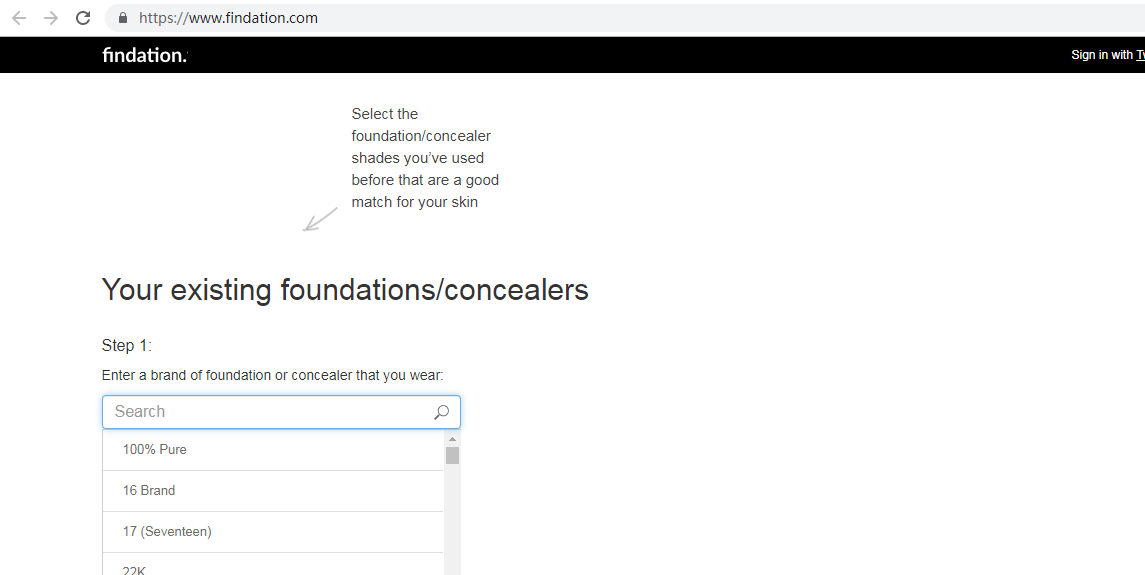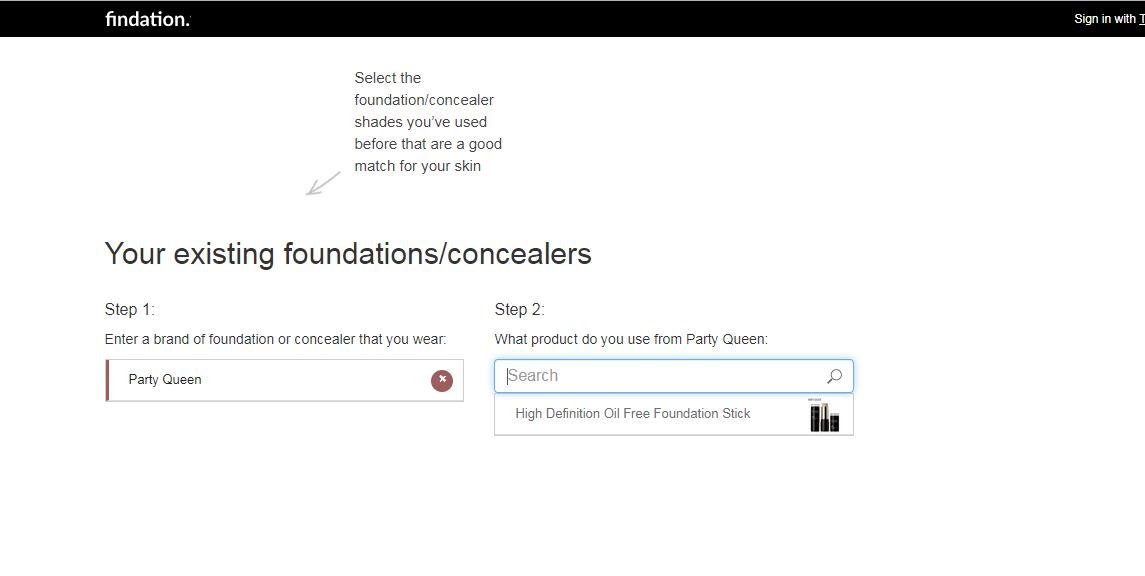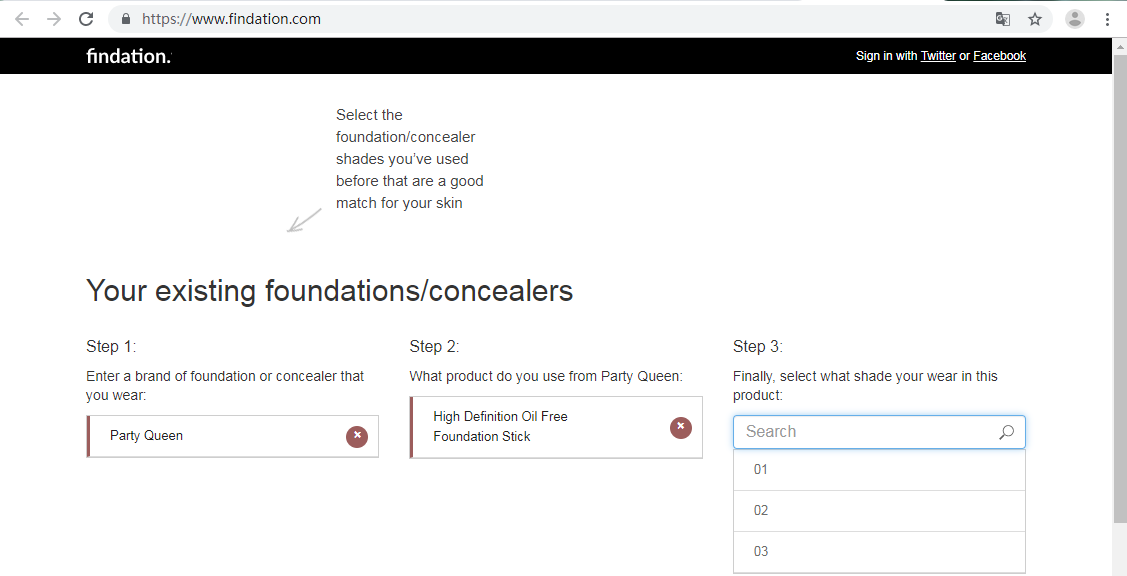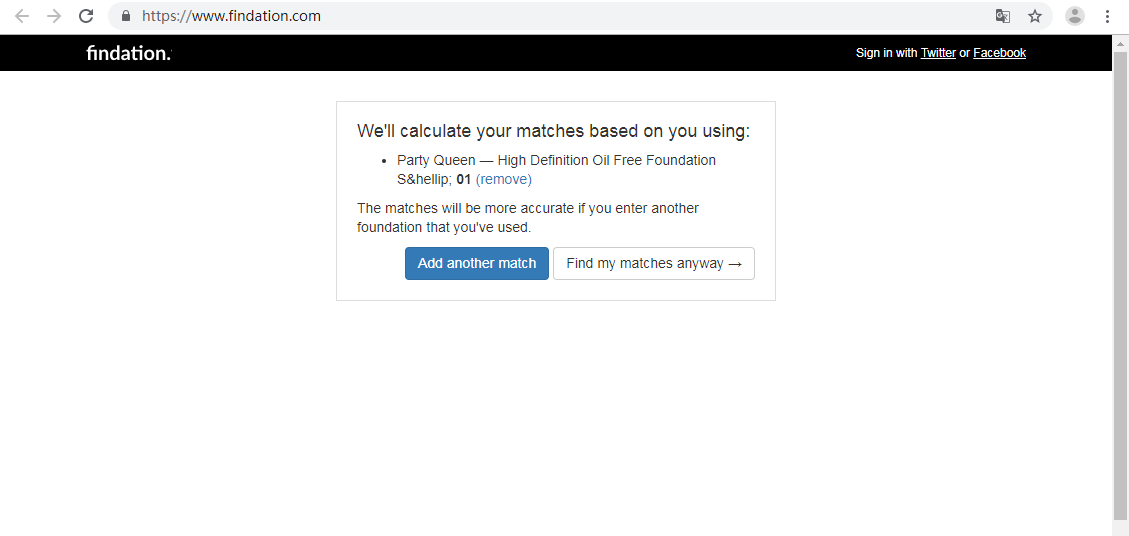 You can also "add another match"to improve the accuracy.We choose "LaiKou".Then finish the step 2 and Step 3.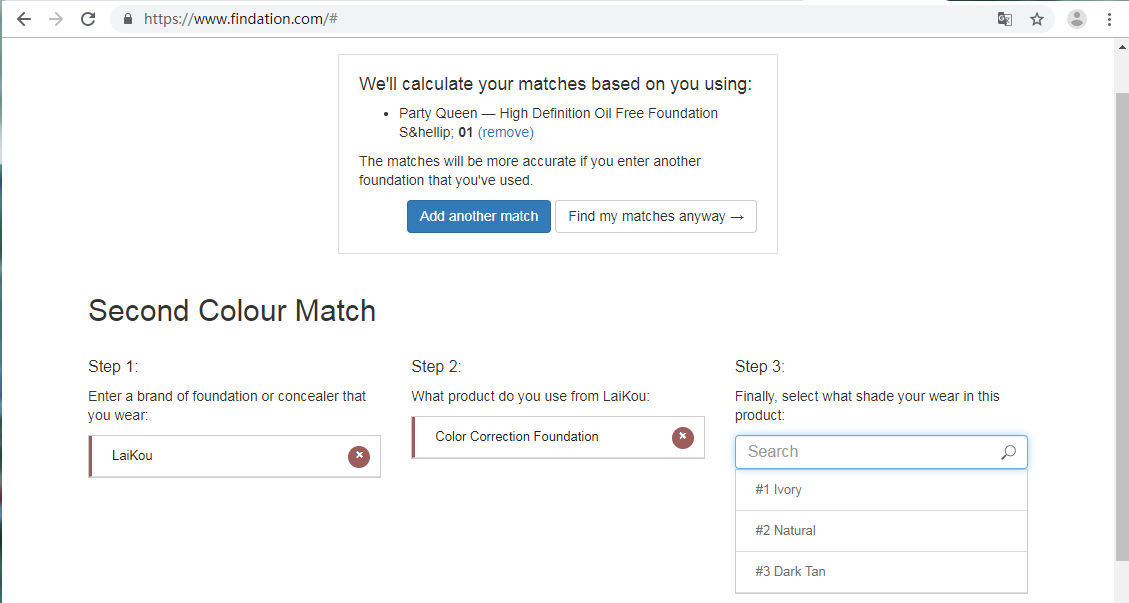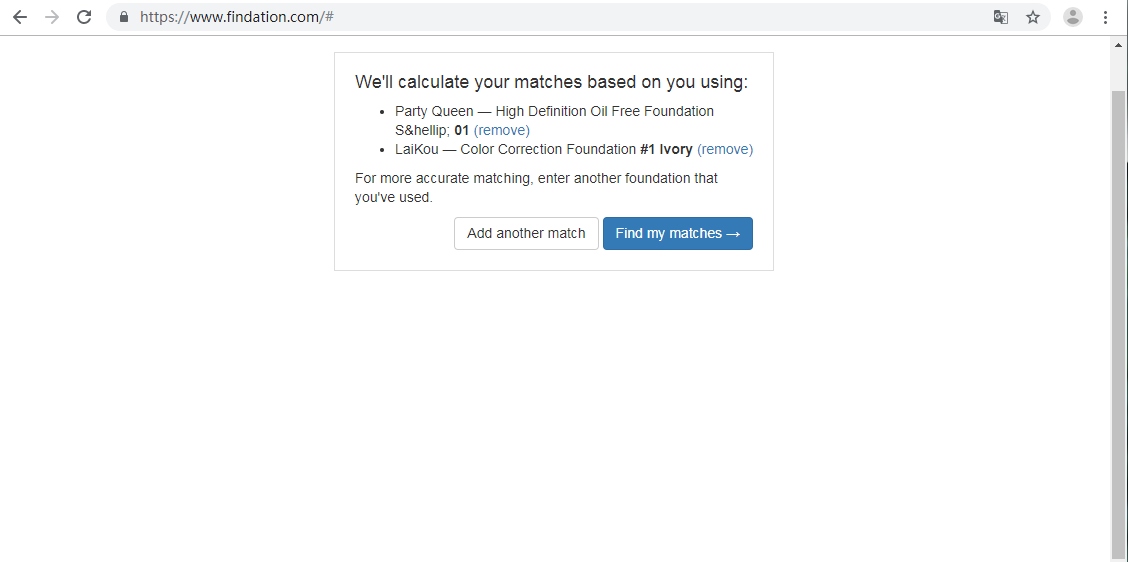 Now you can click the "Find my matches" button to get the results if you don't want add another matches.
Then we get the page as following.There are so many recommendations from kinds of brands.And you can also save the matches by receiving an email.