No matter how the popular eyebrow shape changes, the sense of existence of eyebrow makeup is always strong. Compared with the popular Korean flat eyebrows a few years ago, the soft velvet fog eyebrows are in vogue recently. The feature of this eyebrow shape is to retain the natural streamline sense of the eyebrow, without too much modification, and the border feeling is vague.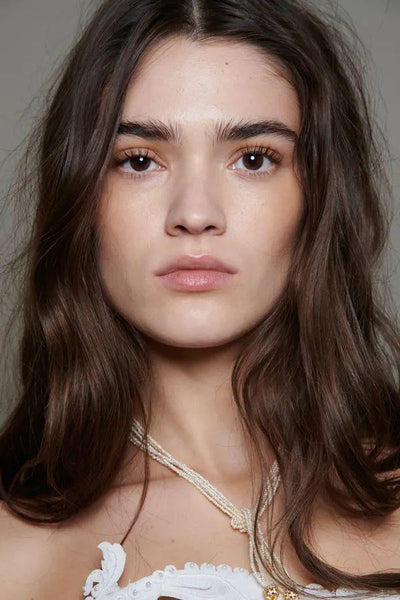 Paris Fashion Week in spring and summer 2023: Zimmermann makeup
At the Paris Fashion Week in spring and summer of 2023, many brands chose the soft eyebrow shape with a sense of velvet fog. In the show makeup of Zimmermann and Leonard Paris, the "fluffy" eyebrow texture is retained, making the entire eyebrow full of air. The seemingly uncultured eyebrows highlight the original sense of streamline, making the facial features three-dimensional. In addition to the eyebrows with full sense of presence, just sweep the orange powder blusher on the cheeks to achieve a simple and advanced full makeup.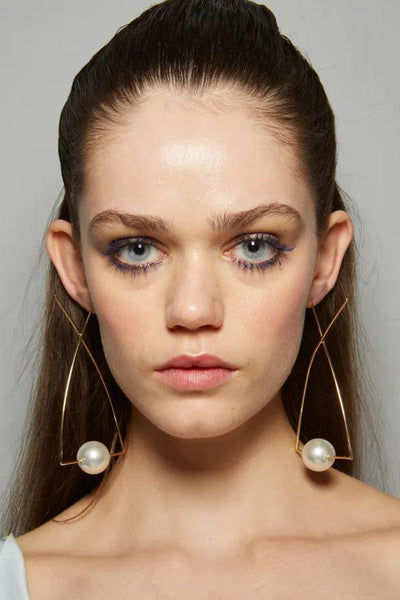 Paris Fashion Week in spring and summer 2023: Leonard Paris makeup
The eyebrow shape of Rokh show is also very distinctive. It has more strong wild eyebrow flu, which maintains the root of the eyebrow itself. Only a few strokes can be brushed on the eyebrow. The eyebrow tail is slightly raised, but it is not aggressive. In Lanvin's show makeup, only eyebrow cream and eyebrow brush are used to simply treat the eyebrows, so as to retain the original fuzzy feeling as much as possible.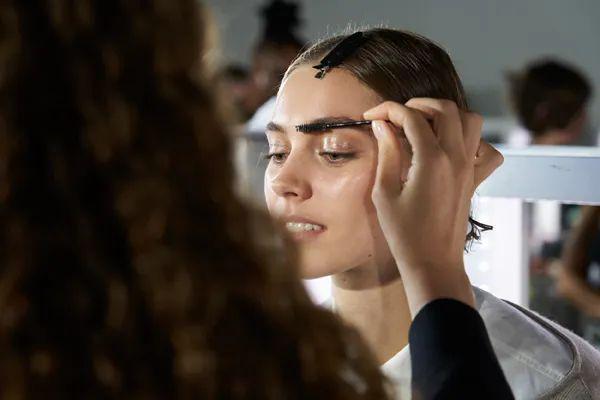 Paris Fashion Week in spring and summer 2023: Lanvin backstage
The eyebrow makeup is soft and natural without oppression, which is very suitable for oriental women. There is no need to have a clear outline. The accumulation of large color blocks is abandoned, and the original fuzzy texture of eyebrows is retained. Use the eyebrow pencil to fit the curve of the eyebrow, lightly draw and accurately point to create a clear sense of streamline. If the strength is not well controlled, try the combination of dark color eyebrow dye cream+eyebrow brush. After sweeping the eyebrow in a large area, gently brush up with the eyebrow brush to achieve a light borderless fuzzy eyebrow.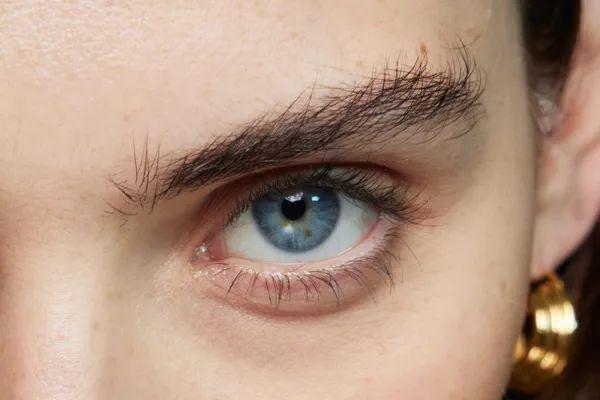 Paris Fashion Week in spring and summer 2023: Rokh makeup