The annual Halloween is a cross dressing party! This year, Hollywood stars are no exception. Each set of Halloween makeup and costumes, whether "sexy Trish" or "Avatar" wearing a diamond face dress, is amazing. Now let's check the Halloween looks of Hollywood celebrities together with me!
Kendall Jenner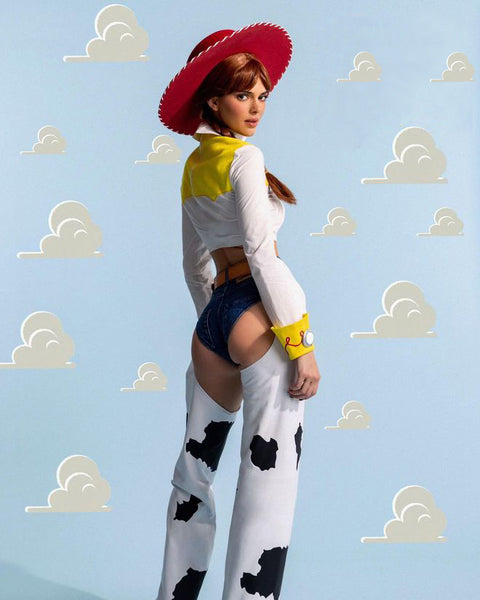 Beep, beep, beep! This female cowboy is too foul. Kendall jenner, the famous model, is definitely the most eye-catching celebrity in Halloween cross dressing this year. Taking Toy Story as the theme of many people's childhood memories, she plays the soul character "Tracy" in it, which seems to be 100% restored, surprising people when looking down! This is too hot
Kylie Jenner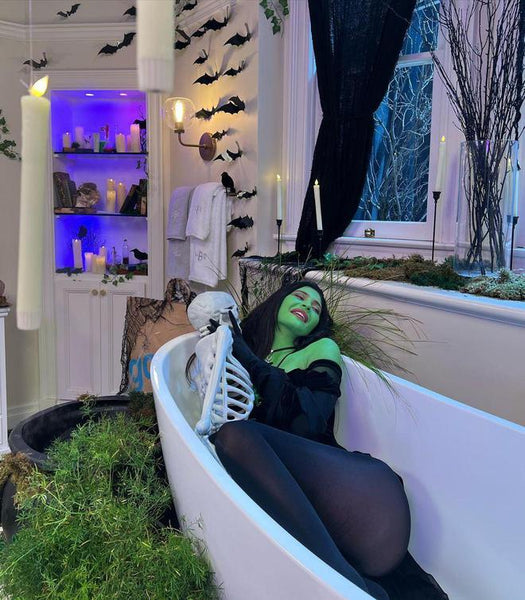 Kardashian family has always prepared Halloween cross dressing carefully. This year, Kelly Jenna will play the role of the western evil witch in the Wizard of Oz. With green skin and a looming black dress, Kelly, lying in the bathtub with a skeleton in her arms, conforms to the terrorist elements of Halloween, but her smile is so cute. How can there be such a sexy witch!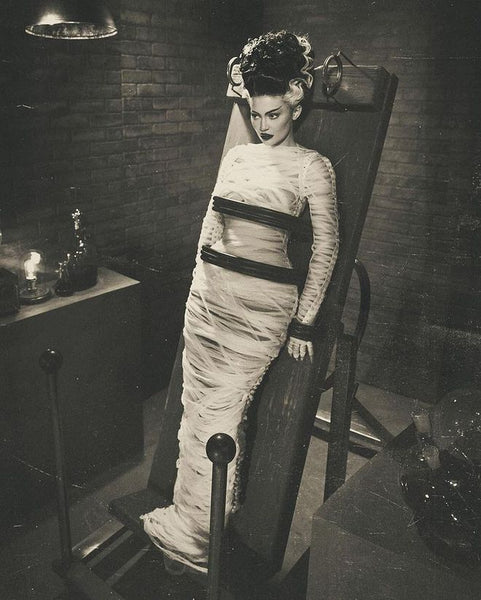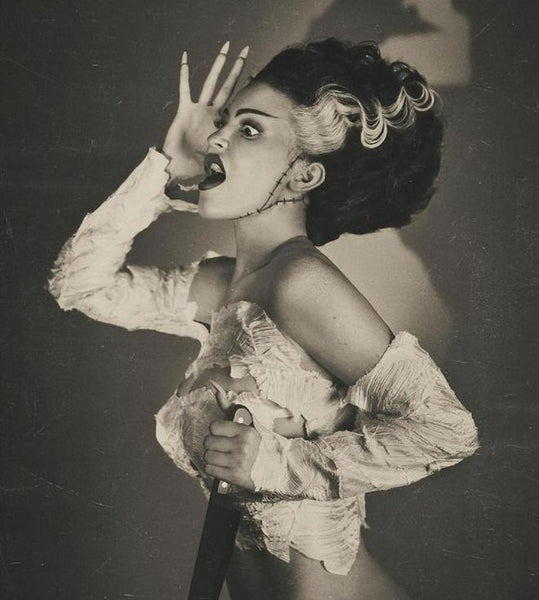 In addition to playing the role of a witch, Kelly Jenna disguised herself as the bride of a Frankenstein on Halloween! With a knife and a super pompous expression, it seems to be on the verge of madness. It's so Halloween! Good figure can be seen at a glance. It's so eye pleasing!
Hailey Bieber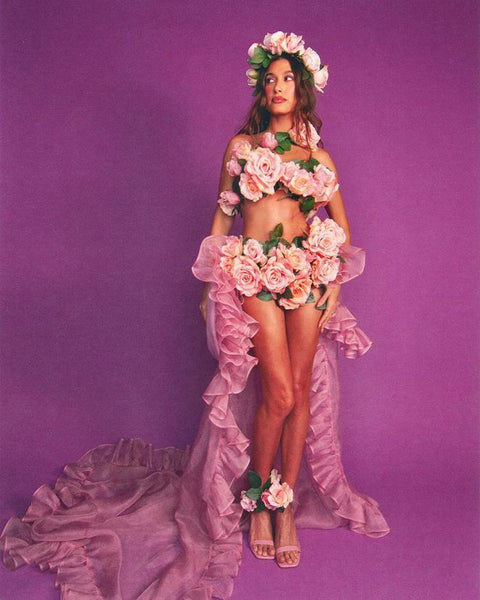 Haley Bieber is beautiful enough. Isn't she more immortal with flowers? This Halloween theme, she decided to pay tribute to "YSL haute couture 1999". At that time, this floral dress set off a wave of discussion at the Paris Fashion Week, which was super eye-catching!
Halle Bailey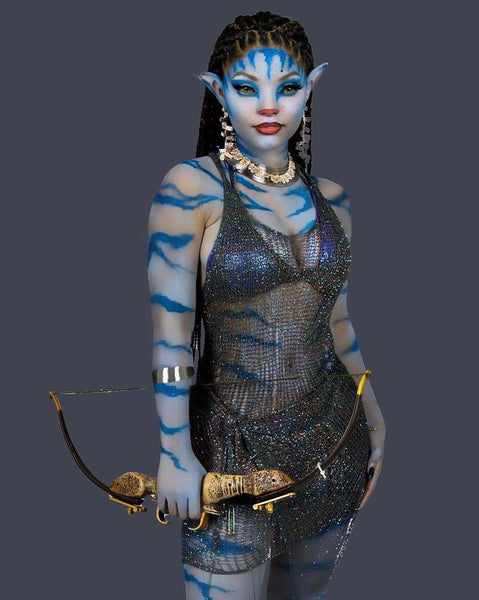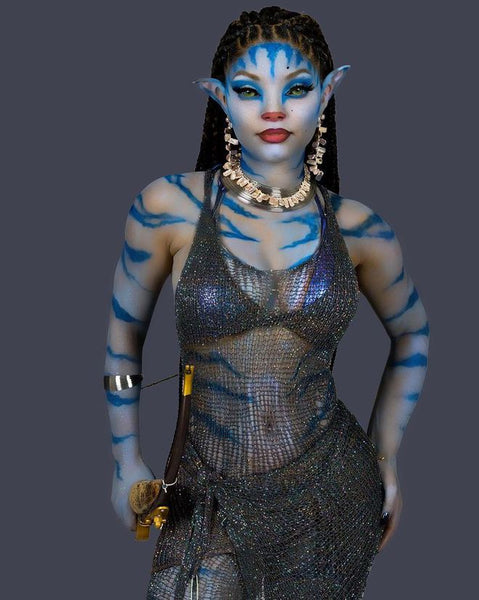 Halle Bailey, the heroine of Disney's live action version of The Little Mermaid, did not dress up as Ariel on Halloween, but as the super beautiful Avatar! The whole body has blue skin and sharp fairy ears, as well as shiny jewelry and dresses. It's so beautiful
Paris Hilton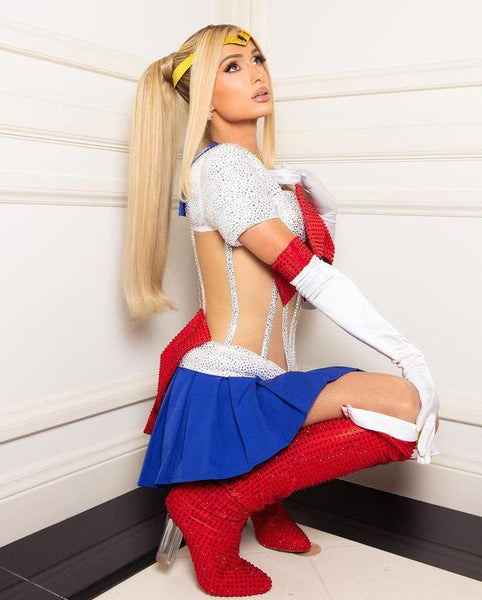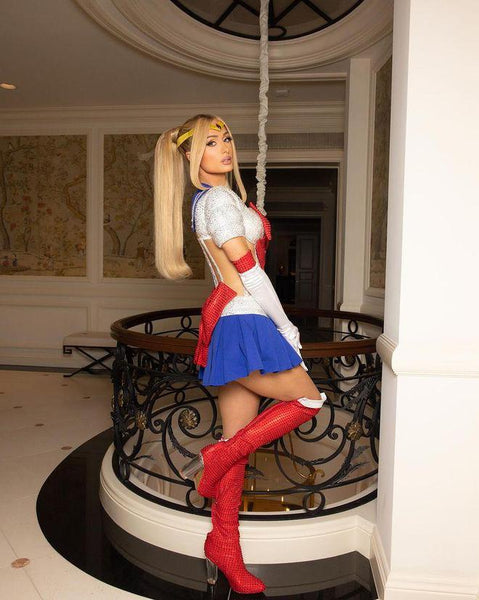 Celebrities are also fascinated by beautiful girl soldiers! Paris Hilton, the originator of online celebrity, American celebrity and successor of Hilton Group, showed up in the shape of "Moon Hare", the hero of "Beautiful Girl Soldiers" on Halloween this year. The hollow waist design is very sexy and lively, not to mention the red boots with diamonds!
Valley Town - Lili Reinhart, Camila Mendes, Madelaine Petsch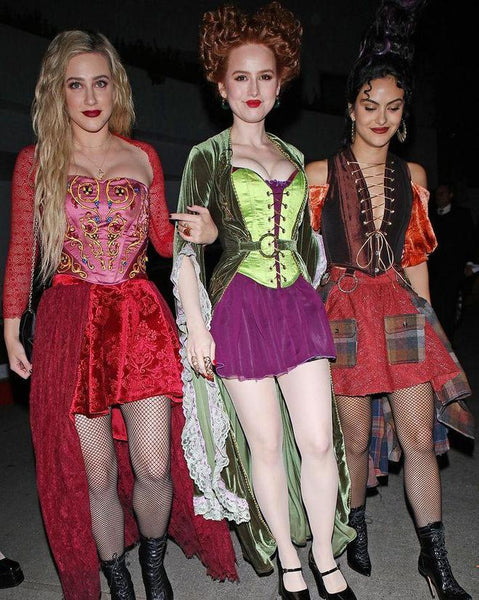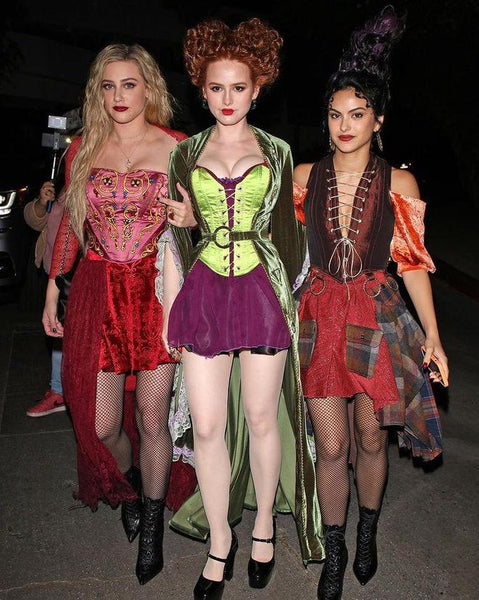 The three heroines of Valley Town, Lili Reinhart, Camilla Mendes and Madelaine Petsch, dressed up together as the "Sanderson sisters" in "Witches Are Crazy". However, their clothes have been slightly revised and a little sexy caution has been added. They are dressed up carefully every year, and they have become the focus of Hollywood Halloween parties this year!
Megan Fox, Machine Gun Kelly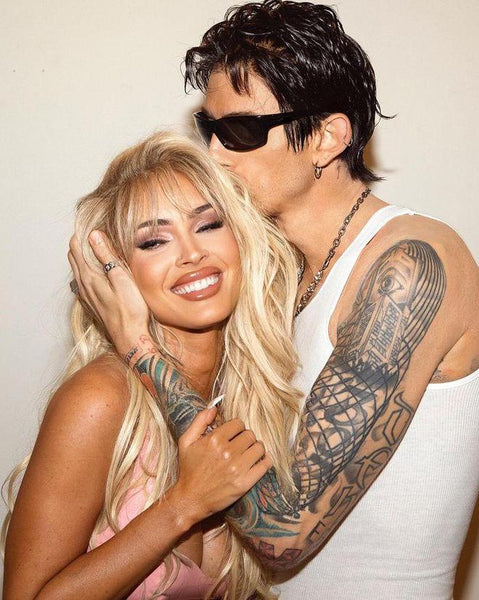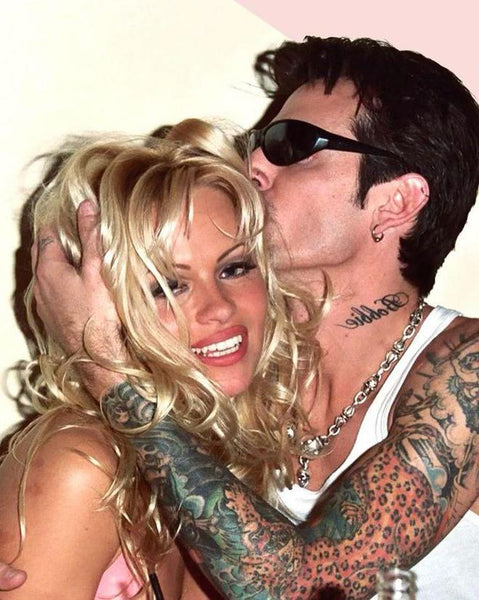 Megan Fox and Machine Gun Kelly had previously reported breaking up, but they recently joined hands at a Halloween party to successfully break the rumors of disagreement. This year, they disguised themselves as Pamela Anderson and Tommy Lee, the sexy actress in the Disney+movie series Pam and Tommy. At that time, the indecent videos of these two stars were leaked, which made the entertainment circle boiling.
Winnie Harlow & Patrick Starrr & Shawn Mendes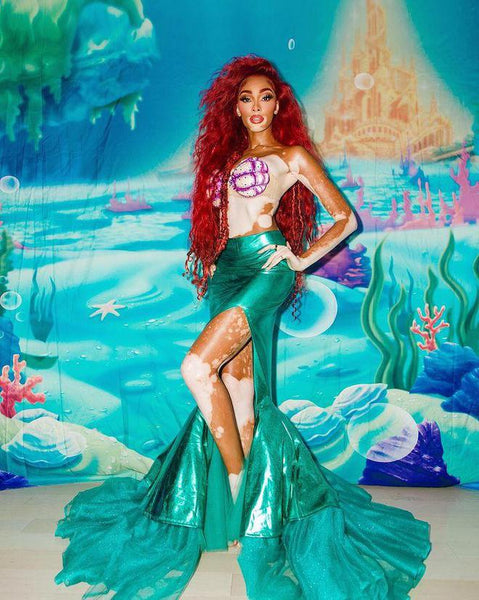 The supermodel Winnie Harlow dressed up as "Ariel" in Disney's classic cartoon "Little Mermaid" on Halloween. Together with her gorgeous red hair and purple shell chest circumference, she was simply beautiful to a new height! It should also be suitable for her to play the live version of Little Mermaid.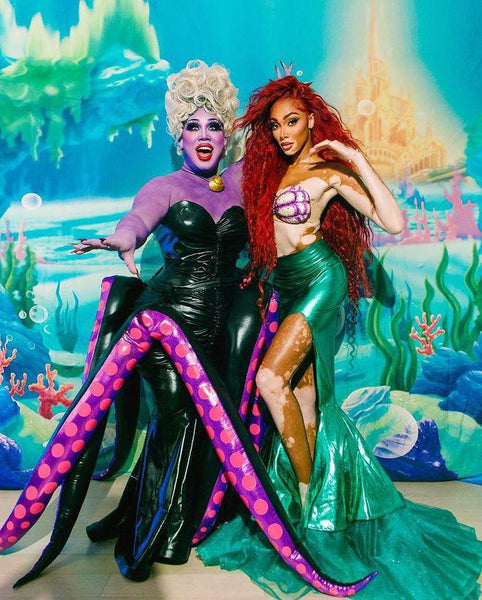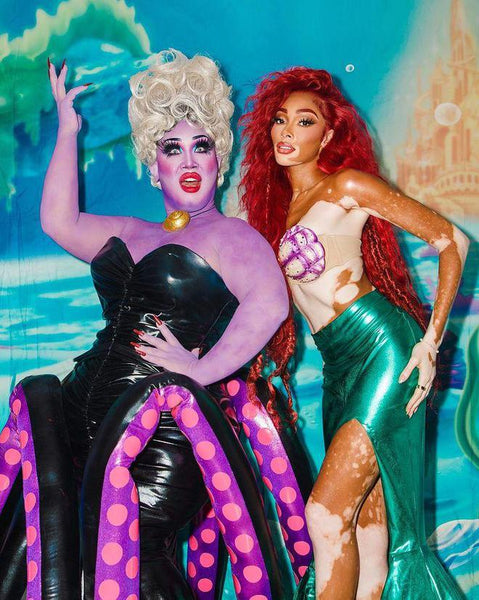 The "Ursula" who attended the LA Halloween party with Winnie is a famous American makeup artist: Patrick Starrr.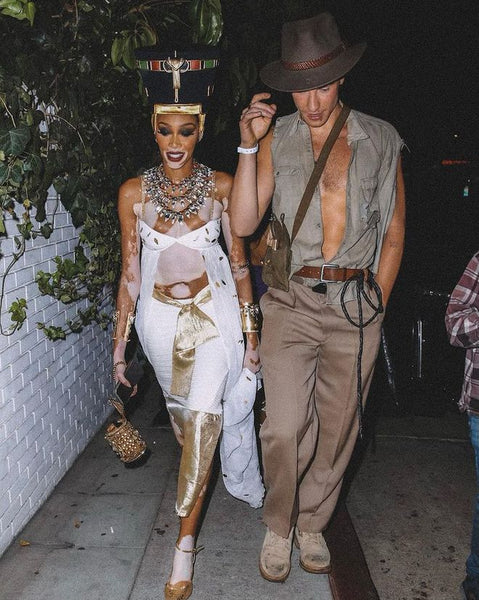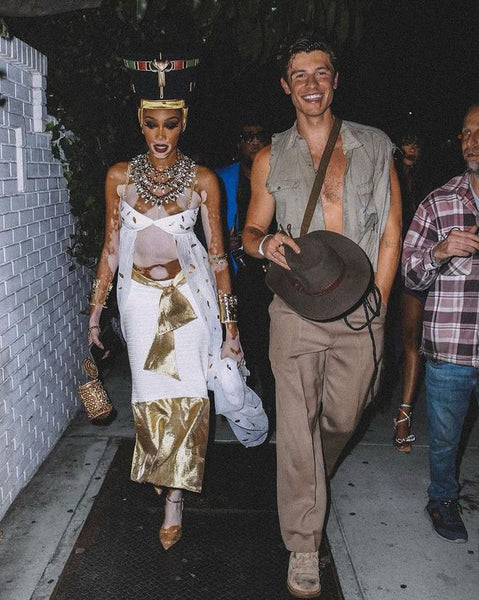 In addition to disguised as a little mermaid, Winnie Harlow also turned into a sexy Cleopatra as night fell! Shawn Mendes, the singer on the other side, is simply cross dressing this year, with no big tricks. From the perspective of clothing, he should be an explorer or archaeologist? But if you have a strong chest+strong arms, you should give 100 points first!
Khalid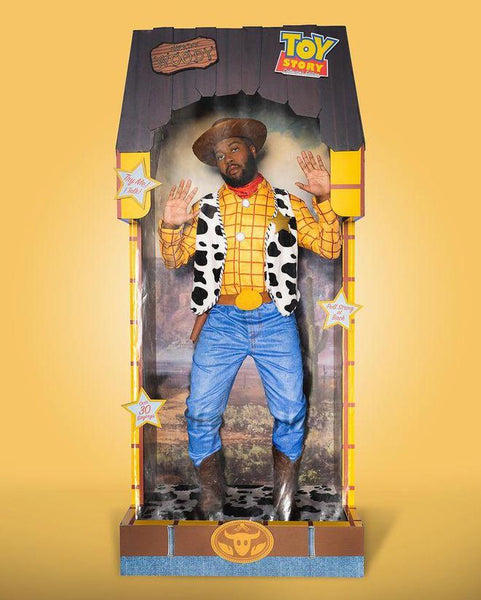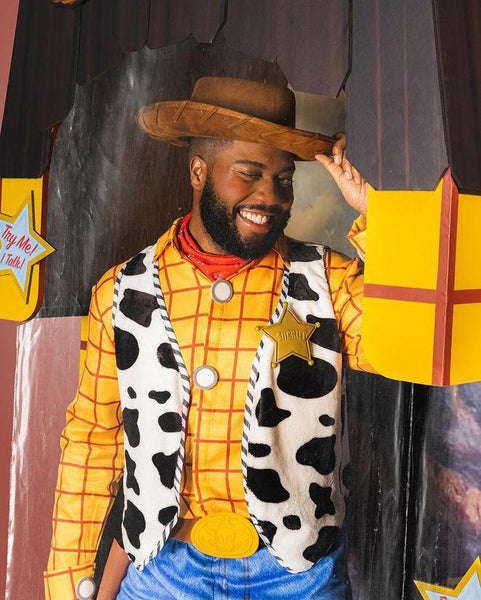 The hit single "lovely", which was jointly released by Khalid and Billie Eilish. This Halloween, he dressed up as the "Woody" of Toy Story, and he and Kendall Jenner can make a pair!
Ariana Grande & Elizabeth Gillies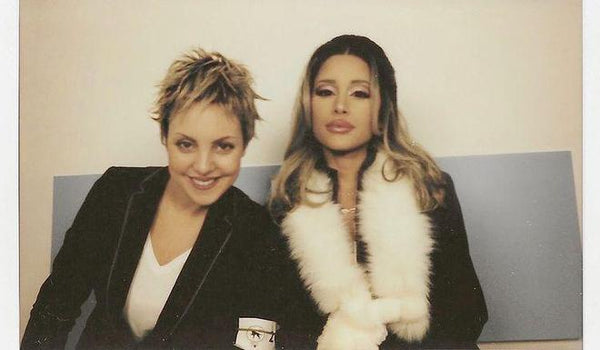 Ariana Grande and Elizabeth Gillies disguised themselves as the characters in the comedy film Best in Show, and they also made the classic funny scenes in the film together. The super god is restored!
Vanessa Hudgens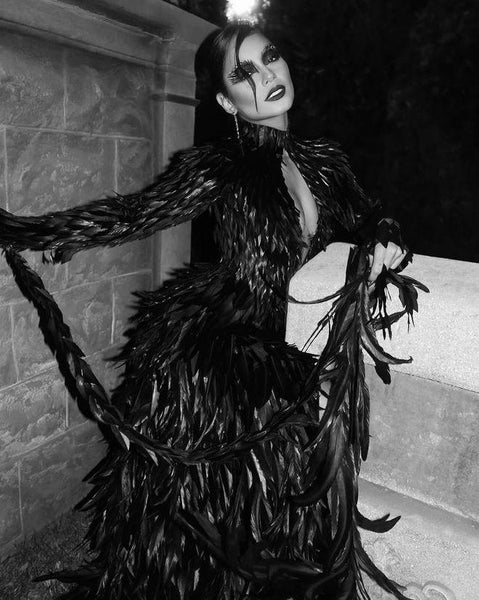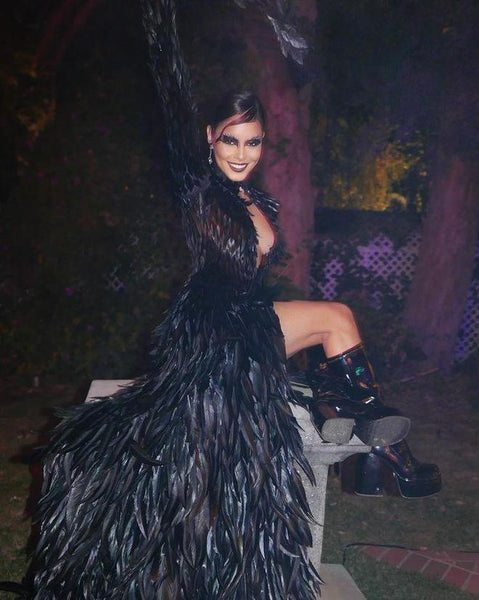 Vanessa Hudgens, the heroine of Youth of Singing and Dancing, disguised herself as the black swan in Black Swan, and dressed in a dark V dress with black feathers! The film Black Swan, starring Natalie Portman, is still very classic since its release in 2016!
Miranda Kerr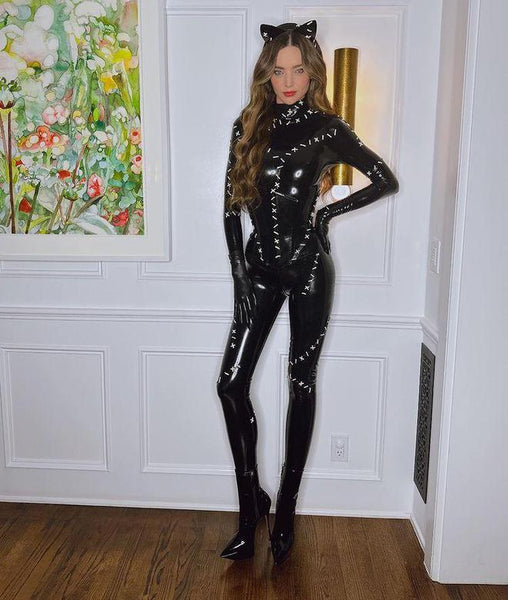 Miranda Kerr, a supermodel, turns into a cat girl in DC universe on Halloween.